Marine Growth Preventing System, Pipe Guard (PG series)
From the past in sea water piping line, there have been certain problems brought from marine growth to the equipment relation to sea water, a kind of problems in their operation, such as reducing efficiency of the heat exchanger and required their cleaning at same time and affecting their life span due to corrosion generated in the sea water piping line.
Nowadays, as countermeasure equipment devised (Pipe Guard) using electrodes have solved those problems.
Improved product with less expensive
With using beneficial fully as a succeeding manufacturer, we made it as an improved one a low cost.
And three types of it are prepared in response to your need.
Electrolysis Tank System Type (HPGT type)
Electrodes Set in Sea Chest Type (HPG type)
Strainer Type (HPGTX type)
Merit of inducing
Realizing low expensive system.
Prevention of growing marine growth by sterilization act generated from copper compound and by an electrolysis copper ion.
With a protecting film produced by that metal ion, preventing them from making the rust.
Handling is simple.
Automatic control can be included in corporate with the pump operation(Option)
Application Example
Use for Marine Equipment.
Use for factory equipment handling sea water on land industries.
Latest reference of new products
Delivery results has recorded about 700 units supplied. ( Until 2012/Oct )
There are also inquiries for sea water cooling pipe of factory to prevent marine biomass growth.
Introduction of new products
(1)Customer's troubles ( Sea chest being clogged, cooling water can't be received for sure)
Our advice add Sea Chest Type for Pipe Guard as useful at during dry-dock.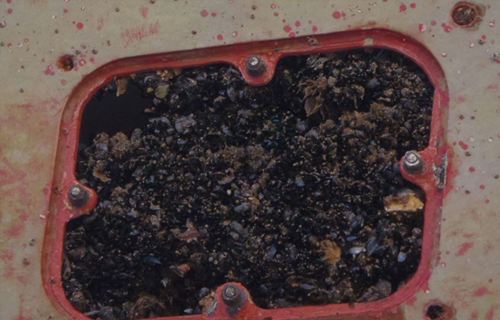 (2)customer's troubled have been Solved.
Additional fitting Pipe Guard 2 years later, succeeding for preventing from marine growing life things , cooling water can be kept with normal for sure and safe operation.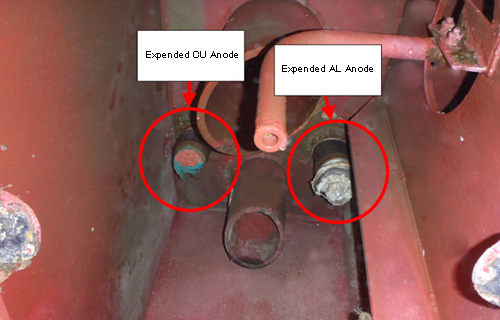 (3)A type of Strainer fitted with the Anode at its Cooling Water Pump inlet side.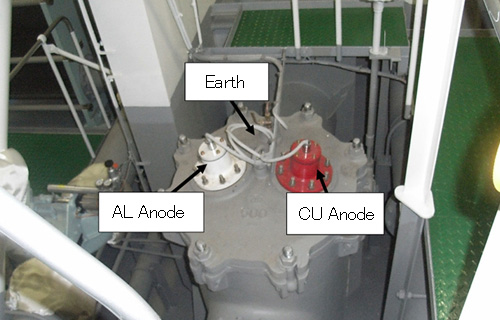 (4)Photo of the Strainer type fitted with Pipe Guard for 2 years use.
Showing without any of the marine growth at time of 2-years overhauling.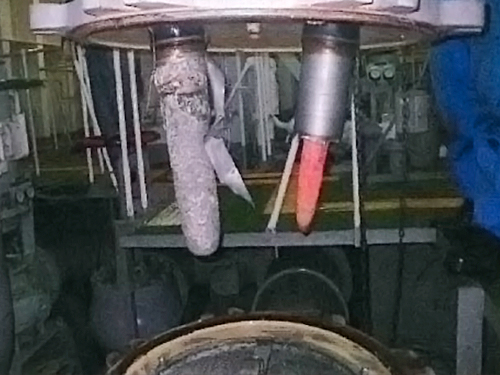 (5)When maintenance, our Engineer will measure the left amount of the Anode, and making it remedy ,then the Anode can be reuse more times with resetting its current. Which is our firm policy to provide the best service for our customer.
*This specifications may be subject to change without any notice